Prince Edward County Lavender
Is a grower, distiller and crafter of fine lavender products. Nestled in the heart of Hillier wine country in Prince Edward County, Ontario, our farm is a short two-hour drive from Toronto, three hours from Montreal or Ottawa.
On our farm you will find many cultivars of lavender, offering a myriad of colours, scents and tastes. Some of our cultivars are praised for their exceptional essential oil quality, while others are best kept for culinary creations or crafts.
Over the years, our farm has grown and we are now pleased to add a variety of Fine Herbs to our product line. These carefully selected herbs, added to our lavender in special blends, give you the opportunity to experience delicate aromas that will give your dishes a unique, fresh taste
We invite you
To tour our fields of lavender and experience a touch of Provence in the County. Visit us during the peak flowering period from late June throughout July, for the definitive lavender experience. As the lavender plants take three years to mature, each visit to our farm will give you a different view and appreciation of these gorgeous purple fields.
Let the scent of lavender carry you and make us part of your day,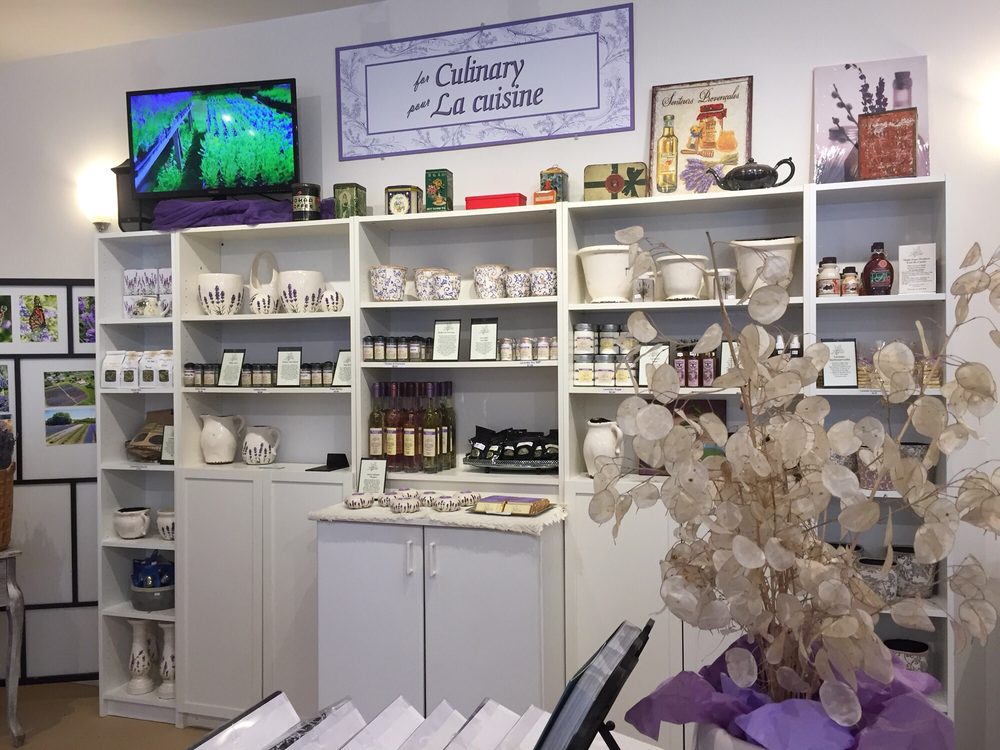 Our Boutique
In our boutique you can browse and select from an array of hand crafted lavender products, including a wide selection of body care products, pure essential oils, wands, sachets and plants to name a few.
We are very excited about our line of culinary products, including lavender salt, lavender sugar, lavender or fine herbs infused vinegars, herbal teas and delicious herb blends.
All herbs are grown on our farm, and each year we add new products as our volume of lavender and other herbs increases.
We are proud to offer products that have been nurtured in an herbicide and pesticide-free environment.